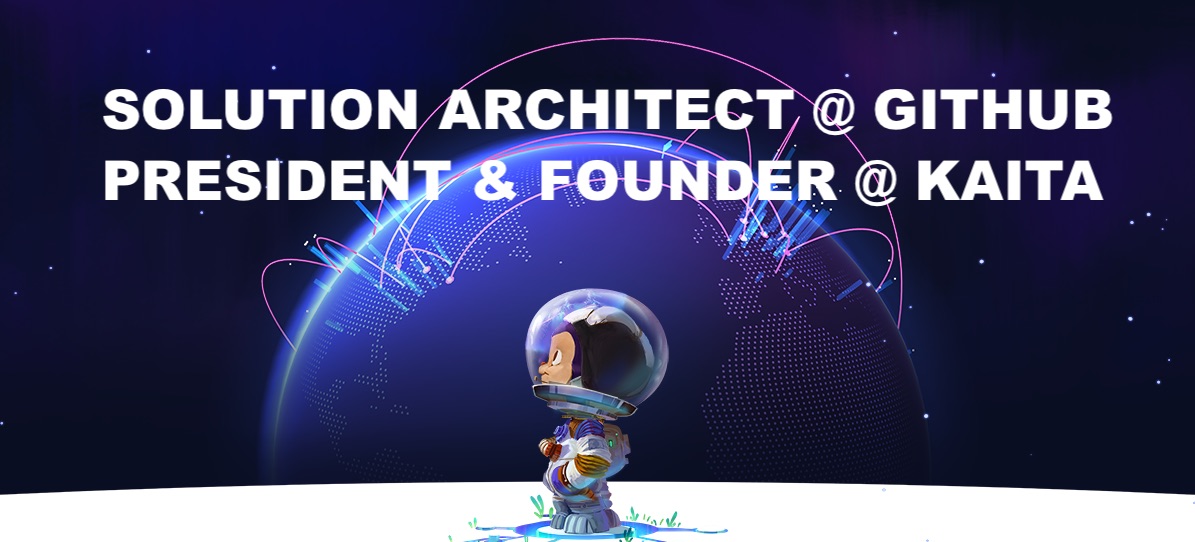 Bryant Jimin Son
Bryant Jimin Son is a Senior Consultant at Red Hat (RHCSA, Certified Openshift Specialist), the President & Founder of a non-profit association KAITA, an Opensource.com Correspondent, and a Red Hat Dallas First and Third Lead for consultants
Bryant Jimin Son is a Senior Consultant at Red Hat, a technology company known for its RHEL Linux server and open source contributions. He is a certified RHCSA, Openshift Specialist in both Application Development and Infrastructure. At his current professional work, he successfully delivered three projects for Fortune 500 companies and provided the technical consulting. He has been worked on building the technology for clients leveraging the Red Hat and open source technology stacks like Openshift, BPM, CodeReady Workspace, Cloud Native Virtualization, ReactJS, and DevOps. As a part of Red Hat GiveBack, he has been contributed to number of public technical blog articles through Red Hat: Opensource.com, Red Hat Developer Blog, Red Hat Enable Systadmin, Red Hat Service. He is also a Dallas First & Third lead, which means leading the Dallas-Fort Worth based Red Hat consultants to host the events twice per month. He also initiated and led the University of Texas at Dallas x Red Hat night with a Red Hat Academy Manager, a Red Hat Principal Software Engineer, and a Red Hat Senior Consultant. He recruited new Red Hat consultants from the on-campus recruiting event at the University of Texas at Austin, and participated as the technical interviewer for the new candidates.
Bryant is the President and Founder of non-profit association called Korean American IT Association group, known as KAITA (www.kaita.org). As the President of KAITA, he flew multiple time to Los Angeles, Chicago, Austin, San Francisco, and Seoul (South Korea) to host the physical meetups, and he hosted three large size conferences: two at Dallas, Texas and one at Seoul, South Korea. He also reached out to KOTRA, Dallas Korea Chamber of Commerce to partner with them on the joint events. You can find KAITA news published through the major Dallas Korean Newspapers like NewKorea and KTN Dallas/DK Net Radio. With an entrepreneur personality, he started three startup projects previously and get inspired by actually meeting the various leaders along his career including  Michael Dell, Tom Horton, Mark Cuban, Stephen Bird Josh Bauer, Bill Gates, Jeff Lawson, and Robert Metcalfe. He is actively working on updating the KAITA website and planning to launch two additional websites in near future (est. 2011).
Prior to joining Red Hat, Bryant was a tech lead and an Architect at Citi Group's Citi Cloud team, directly reporting to the Director of Citi Cloud team. He built the in-house private Infrastructure as a Service (IaaS) cloud platform serving 8,000+ teams across Citi departments. He invented the DevOps workflow process using Jenkins pipeline and Apache Tomcat, migrated hundreds of tighly integrated Spring Boot + Java + JSP applications to the microservice, Single Page Application (SPA) webpage using REST API and AngularJS, thus reducing the deployment failure closer to 0% and increasing the server uptime to 99.99% by adopting the 12 Factor app principles. He proactively presented more than 30 time at Citi, including the presentation to VMWare consultants, the multiple presentation about the Citi Cloud vision to CTO and VP levels at Citi, and Citi conference presentations at Tampa, Florida and Toronto, Canada. He was the Subject Matter Expert (SME) of User Interface (UI) at his team, a DevOps lead, a full stack developer, and the direct mentor for two interns.
Prior to Citi, Bryant worked at American Airlines, building the AA.com website (he helped to setup the functionality in AAdvantage page after you signed-in) in an Agile team as a full stack developer. At the Operation Research team at American Airlines, he created an internal flight decision tool to decide the cancellation, management, and scheduling of the flights to be used by the flight operators and dispatchers, which later became the patented technology. So, if you get a delay or a cancelation with American Airlines, you can partially blame him. As one of the ADEPT employees, which means he was recruited out of college, he also build the mobile/email notification page and the first ADEPT recruiting page. He also presented multiple time to VPs/SVPs, the CIO, and upper management when he was at the American Airlines. He also worked at IBM, Home Depot Austin Technology Center, KLRU-TV at Austin, Texas, and Division of Instructional Innovation and Assessment at the UT Austin. Bryant graduated with Bachelor of Sciences in Computer Science and Aerospace Engineering with minor concentration in Business at University of Texas at Austin.
Bryant started his humble beginning in IT industry by getting curious about developing the website from his early high school year, though he learned about BASIC and primitive coding, computer hardware, and network from his elementary school year. Self-motivated, he started developing the website with What You See is What You Get Editor (WYSWYG) like FrontPage, but he later picked up the books at libraries to self-teach him about HTML, CSS, Javascript, Perl/CGI, MySQL, and PHP. He won in the Science Fair event during his high school's second year with a topic comparing the pros and cons of the building the website with WYSWYG tool versus building the website with standard HTML, CSS, and Javascript coding. In his high school's 3rd year, he took AP Computer Science and participated in a Dallas UIL Competition in Dallas, Texas, where he won the 2nd place. However, he originally wanted to be a theoretical physicist, thus studying forever, which is the reason why he chose the Aerospace Engineer as his major, so the website development was his only hobby till his mid-college year. He was the one of the co-founders and the first Webmaster of Korean Undergraduate Student Association (KUSA) at the UT Austin. When everyone was busy with the party and the social activity at the college, his favorite hobby was to build, to run multiple websites, and to manage them. He realized later that he needed to learn more on how to automate and to increase the performance of the website, and that is the reason why he initially decided to pursue a second major in the computer science. The rest is history.
When Bryant is not busy, you can usually find him spending his spare time on building side projects at his favorite coffeeshops, writing blogs, or learning new things. He also works out daily for 3-4 hours at his house and/or LA Fitness. You can find out his personal blogs at here. His number one passion right now beside his career is to keep growing KAITA. Besides KAITA, he found a community for Koreans interested in investing for stocks, retirement, and houses, and the group is grown up to 500 members. He has been invested in stocks for last 7 years (and made 10x investment on a stock like AMD), educated in UT Austin McCombs School of Business by taking the business classes like Finance, Accounting, and Management, paid off his student loan in 2.5 years, paid off his house in 2.5 years, so you can bet he knows about the investment. Oh, he also has been a Yelp Elite for 3 years, so you can count him for talking about foods that he loves. He DID travel to Chicago for eating the famous Chicago deep dish pizza, Boston for a lobster roll and the oldest restaurant in the United States, and Hong Kong for the Tim Ho Wan, the Michellin 1 star dimsum restaurant. So, you can guess his passion for the foods.
Things Bryant Can Do
What Bryant is good at.
Write codes in full stack (Java, JS, etc)
Anything with Kubernetes, DevOps
Technical docs, blogs, and guides
Drink much Monster or strong coffees
Give awesome presentations
Lead people and mentor them
Everything related to cloud computing
Give the investment & career advices
Talk about his favorite foods all day
Bryant's Skills
Cloud: Container, Docker, Kubernetes, Openshift, Virtualization, Firebase, Heroku, AWS
Coding: Java, Javascript, Python, MATLAB, ReactJS, Angular, CodeReady Workspace
DevOps: Jenkins, Argo, GitOps, SCM (BitBucket, GitHub), Red Hat Linux
Content Creation: Technical blogs, walkthrough, video editing/creation, presentation, analysis, vision
Presentation: 10-20-30 presentation, technical presentation, inspiring presentation, career presentation
Leadership: Entrepreneur personality, mentorship, helping other
Investment: Stocks, Retirement plan, financial advice, money advice
A Few Accomplishments
Coming soon,,,
Contact Me
I am interested in getting contacted for KAITA sponsorship opportunity, speaker session, and mentorship.